ABOUT
Sundance Apartments in Cheyenne, WY, offers you your dream lifestyle. Experience the convenience of a home with the benefits of a great location and the comfort of knowing our community was built with quality and contemporary living in mind. In addition to a thriving neighborhood, you'll have close access to shopping, dining, parks, adventure, and local entertainment. Spend weekends exploring the natural world close to home at Holliday Park or meet up with friends at Cheyenne Country Club or Botanic Gardens. Make the most of our location near all the area has to offer. Start the day with Omelet House or Paramount Cafe, finish it with Hambones Pizza or Black Tooth Brewing, and then come home to Sundance Apartments where you'll find plenty of space to call your own. Step into a life of ease and modern living with our friendly community. Contact us today!
Address
215 Walterscheid Boulevard
Cheyenne, Wyoming
82007
Office Hours
Monday - Friday: 09:00 AM - 05:00 PM
Saturday - Sunday: Closed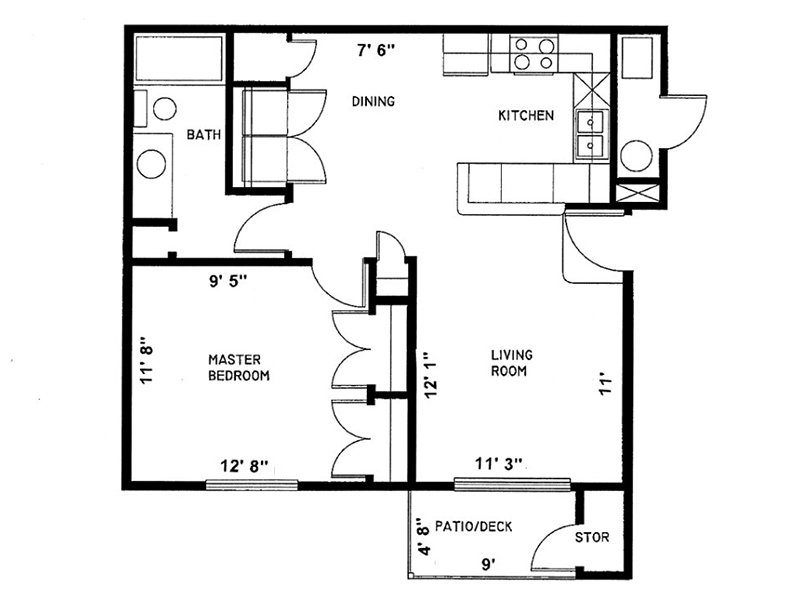 1 Bedroom A
SQ FEET: 693
BEDROOMS: 1
BATHROOMS: 1
DEPOSIT: 500
PRICE: $1200
AVAILABLE: 1
WEB SPECIAL: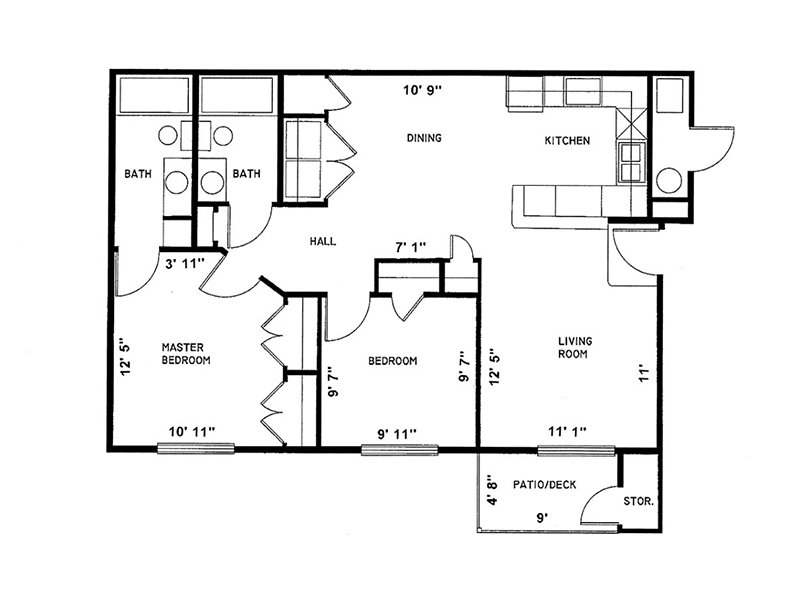 2 Bedroom A
SQ FEET: 907
BEDROOMS: 2
BATHROOMS: 2
DEPOSIT: 500
PRICE: $1450
AVAILABLE: 2
WEB SPECIAL: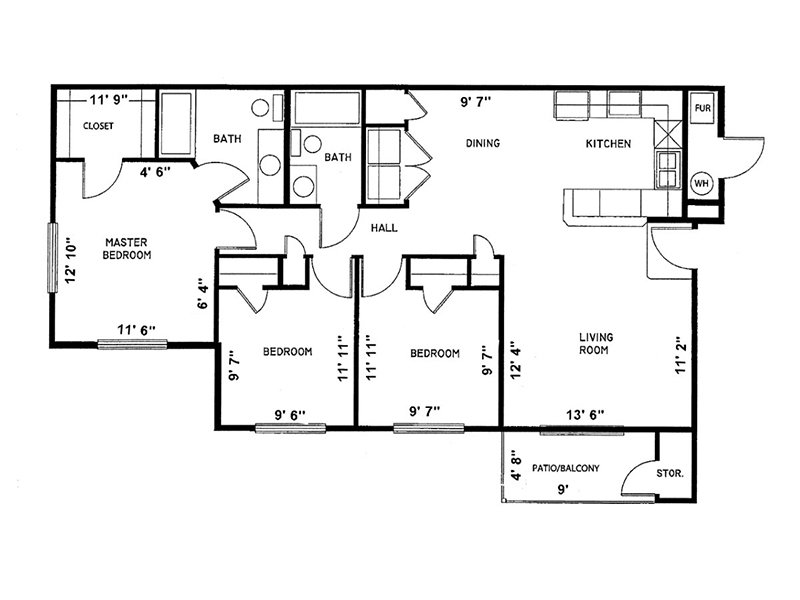 3 Bedroom A
SQ FEET: 1137
BEDROOMS: 3
BATHROOMS: 2
DEPOSIT: 500
PRICE: Contact Us for More Details
WEB SPECIAL: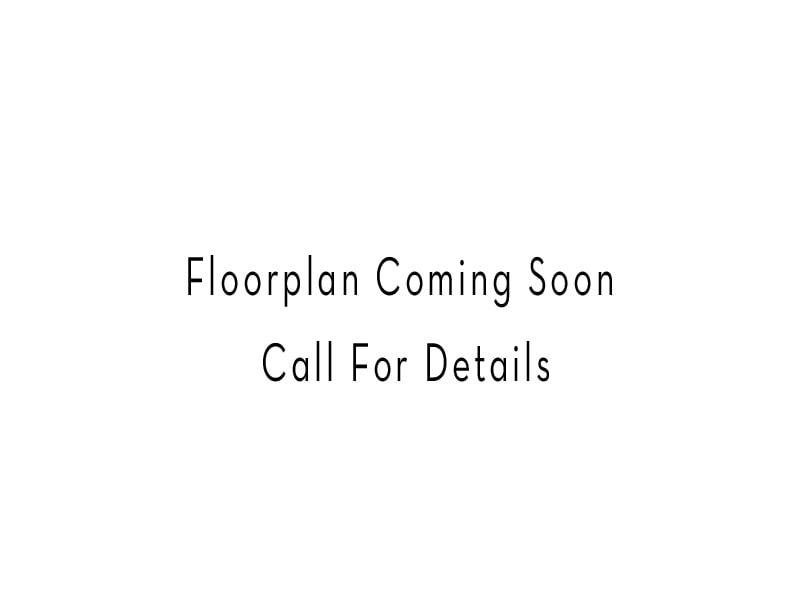 1 Bedroom B
SQ FEET: 730
BEDROOMS: 1
BATHROOMS: 1
DEPOSIT: 500
PRICE: $1220
AVAILABLE: 2
WEB SPECIAL: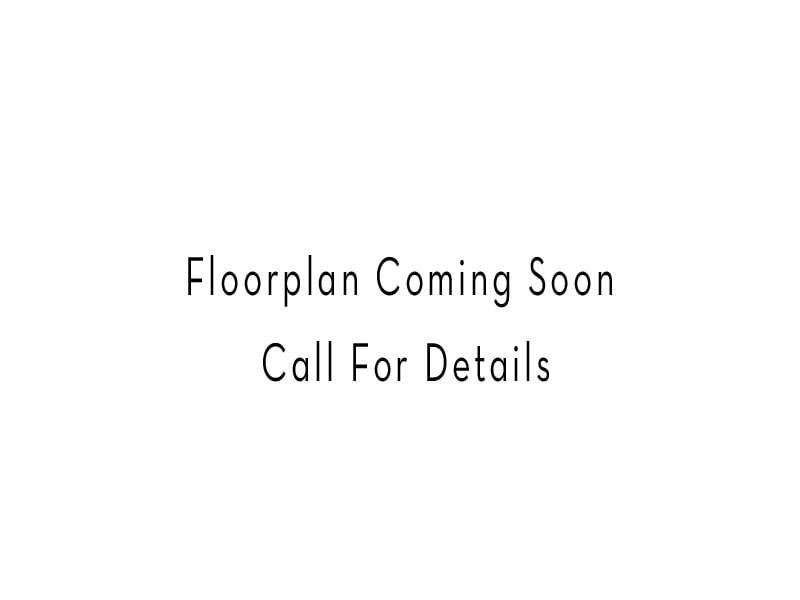 2 Bedroom B
SQ FEET: 959
BEDROOMS: 2
BATHROOMS: 2
DEPOSIT: 500
PRICE: $1330
AVAILABLE: 2
WEB SPECIAL: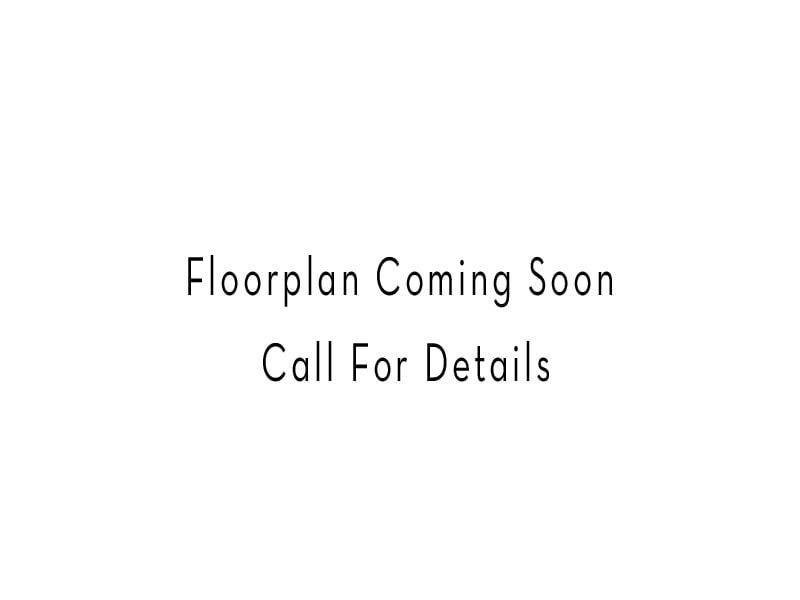 3 Bedroom B
SQ FEET: 1150
BEDROOMS: 3
BATHROOMS: 2
DEPOSIT: 500
PRICE: $1575
AVAILABLE: 2
WEB SPECIAL:
Apartment
Walk In Closets
Carpeting
Dishwasher
Ceiling Fans
Window Covering
Refrigerator
High Ceilings
Wheelchair Access
Microwave
Vinyl Plank Flooring
Air Conditioner
Balcony/Patio
Full Size Washer & Dryer
Open Concept Floor Plan
Property
Swimming Pool
Covered Parking
Playground
Basketball Court
Garages Available
Indoor Hot Tub
Picnic Area
24 Hours Fitness Center
Professional & Responsive Management
Convenient Location
On-Site Maintenance
stephanie mistrot
Stars: 5
I have really enjoyed living here. I love apartment living and have lived in quite a few over the years and this one is the best. I feel safe and the prices seem to be on par with other apartments so I can't complain. All in all I plan to renew my lease when the time comes!
Jul 11, 2023
Miranda Crisp
Stars: 5
I lived here for 2 years and had a wonderful experience. Tina is so helpful and made our move in process run smoothly and was always there whenever I needed help. The maintenance is also great: they are prompt and I have never felt unsafe around them. I have never used the amenities, but they always looked clean. The only way I can fault them is the parking. You are not allowed to pull into your parking spot, so if you have a large vehicle or truck it takes a 40+ point turn to get into the spots. You also are not allowed to plug your truck in so I have been stranded at home on very cold days. If you are looking for an apartment where you feel safe, I highly recommend Sundance.
Jun 06, 2023
Evan Olson
Stars: 5
Best place I've lived. Management and maintenance are awesome. Clean property and good neighbors.
Dec 07, 2022
Samantha Kassay
Stars: 5
I have lived here for a little over a year. Haven't really had any issues until today when the kitchen sink backed up after starting the dishwasher and it flooded. The maintenance team is awesome! I left a message on the emergency line and they were here in about 10 minutes. Luckily it was just a clogged sink which he fixed in no time flat. He even brought a fan so the small amount of carpet that got wet will dry quickly. Best response I have ever had living in apartments and I have lived in several in different states.
Aug 20, 2022
Melody Little
Stars: 5
I lived at Sundance for almost a year while on a job assignment. I had a 1 bedroom apartment and the unit was very spacious and roomy. The appliances were in great shape, and having a washer/dryer included was a real plus. My apartment included a covered parking space which was awesome to have, and one section of the property has garages for rent. The property is well kept and maintained, and the amenities like the pool and gym were great. Tina, the property manager, is very nice to work / talk with, and Kae was outstanding as well. Both were very professional, nice and friendly. The two of them work hard to stay on top of any issue in such a large complex. I could not have been happier during my time there.
Jan 27, 2022
Keri Tetlow
Stars: 5
I have been here for a few years now and I have been incredibly impressed with the property management team! They are very responsive and are quick to resolve any of the issues that I have had regarding maintenance of my appliances or any other concerns!
Dec 07, 2021
Katherine Conklin
Stars: 5
Great apartment complex! Lived here for 5 months while settling into the area and it was perfect! Move out expectations were clear and easy to follow and management was always on top of anything we needed.
Mar 31, 2021
Madison Lee
Stars: 5
Looked to live here not too long ago. The ladies in the office were very nice and informative. Apartments look very nice and updated. Property was clean, and they have great amenities like the pool, garage space and gym. Wish I could've lived here, my dog was too big. But get in quick, they are very popular and had a few month waiting list.
Mar 03, 2021
Lily
Stars: 5
Mar 03, 2021
Cat Banks
Stars: 5
My husband and I lived here close to four years, and would have stayed here had it not been for the necessity to move away. Tina & Jeannie were absolutely amazing to work with, they always seem to be on top & ahead of things. We were honestly sad to say goodbye to the place & we'll glad recommend it to anyone in the area looking.
Jan 17, 2021
Leonard Harper
Stars: 5
Sundance Apartments is a great place to live.I needed a place in Cheyenne for starting a new job, so I moved into Sundance Apartments. I lived there for seven years and it was comfortable and it also provided great amenities that allowed me concentrate solely on work. A washer and dryer inside the unit, a dedicated parking spot, and a 24hour gym. The property manger is very personable and the maintenance staff will promptly helped with any issues. I recommend Sundance Apartments. Leonard
Oct 21, 2020
Dusty Walker
Stars: 5
Very adult orientated. Very clean, very friendly, lots of good/ fair rules to keep the place in order and to keep everybody happy and the rooms are very spacious. The staff is amazing and very personable! Great place to live!
Oct 11, 2020
Dj Wade
Stars: 5
i have lived her 2 years its a very quite nice area ,the management lead by Tina McDowell are the best people you can ever count on for your wants and needs , every time i've needed anything either in the middle of the night or thru out the week it has always been taken care of that day, not to many problems have arrived but when down and out they all go out of there way to be kind , and courteous, thank you management team you guys are the best we can ask for .
Sep 30, 2020
Justin B
Stars: 5
The Sundance apartments are really great. I lived here for 3 years, and any concerns were addressed immediately. Tina in the management office was very easy to work with, and she would listen to all concerns. I would suggest these apartments to anyone needing to rent a place.
Aug 19, 2020
Linda Miller
Stars: 5
Thank you Tina McDowell and Jeanne I really enjoyed my 2 1/2 years in my apartments you both by far are the best landlords I have dealt with in all my years!!! I will miss you and I will highly recommend your apartments to friends!!! Thank you again! Linda A207
May 01, 2020
Anissa Gerard
Stars: 5
Great place to live. Managers and maintenance staff are responsive and do a great job keeping place clean.
Sep 29, 2019
Lisa Hart
Stars: 5
We have lived at the Sundance Apts. for almost 5 years. Our experience in living here has been great and peaceful. The apartments are well maintained and we have never had any issues with bugs. If something goes wrong, the maintenance team always responds promptly to our service calls. Management is concerned about the well being of their tenants and don't put up with any nonsense on the premises, which is greatly appreciated. If your looking for a place to live, definitely check out the Sundance Apts.
Sep 19, 2019
Jennifer Smith
Stars: 5
Great Manager and staff. T
Sep 18, 2019
Josh Arrospide
Stars: 5
Currently live here and couldn't be happier with how things work! The convenience of the washer and dryer is such a big help and the fact that they are pet-friendly really does make these guys tough competition. The staff really helped me get settled in and I love the location of the apartments. Overall, a great investment!
Sep 18, 2019
Jennifer Thomas
Stars: 5
Apr 11, 2019
Derick Mcfadden
Stars: 5
Great place to live, the property is well kept and well lit at night. Not a lot of outside noise for it to be an apartment complex. The management staff and maintenance staff are outstanding.
Feb 28, 2019
Bret Green
Stars: 5
I want to put in a good word for their facilities maintenance staff. One of the best I have seen, and I work with quite a few. Very responsive and professional. Believe me: It is a tall order to manage a facility like this-especially here in Wyoming-and they do an excellent job keeping up with everything.
Jan 26, 2019
Justin Giusto
Stars: 4
I would recommend living here. The Good: Amenities are good, renters are by-and-large decent, after-hours maintenance is commendable, apartments are clean and in good condition. The Bad: The air-conditioning unit is monstrously loud, the office refuses to accept and hold packages for tenants, the gym is lackluster (buy some free-weights at least), breaking the lease incurs eye-watering financial penalties.
Sep 12, 2018
Sara Macke
Stars: 5
We lived here for about 8 years. Always happy with the staff. Very responsive and helpful. Apartment condition was great considering we lived there for 8 years.
Aug 07, 2018
Victoria Watson
Stars: 5
Ian was great and helpful, very friendly. Had a great time walking around the grounds. Looking forward to joining the community. Would recommend!!!
May 22, 2018
Lily Belle Perry-Tatem
Stars: 5
Feb 11, 2018
Thomas Stillman
Stars: 5
I moved into the phase 2 apartments in 2015 and have had nothing but a great experience. The staff is responsive and inviting every time I need to contact them or decide to drop by the office. The units are clean with newer appliances. The grounds and maintenance teams are very respectful and are on top of things very quickly.
Dec 28, 2017
Reverie Tuipulotu
Stars: 5
I love these apartments! The apartments are clean and spacious. The management and staff are wonderful. They care about keeping the grounds clean and the people safe. I can always get a hold of someone when I need anything.
Dec 11, 2017
Tammy Pierce
Stars: 5
Dec 08, 2017
Allie F
Stars: 5
These are my favorite apartments in Cheyenne and we've been here about a year and a half total - we moved from a one bedroom to a two and love it! The gym is good, the hot tub is great, and the staff knows all of the residents. The office manager always knows my name and has a story to tell! The only things that aren't perfect are that they're a little on the pricy end, and our heater is a bit loud in the living room. Otherwise it's awesome to live in a place that I'm never embarrassed to bring friends to. Our neighbors are always clean and polite, and it feels like home.
Dec 07, 2017
Tina Gilmour
Stars: 5
We have lived here for4 1/2 years and its the best apartment complex around. I used to help manage an apartment complex in Cheyenne and this is so much safer and feels like home. The rules are enforced and safe to walk around even at 3am. Oh did I mention the pool? awesome ! Come in and check for yourself and tell Tina that Tina Gilmour sent you
Dec 07, 2017
Patricia Woodford
Stars: 5
Love living here! The staff is extremely helpful and professional. Great location and they make the moving process to a new city and state simpler! Highly recommend!
Dec 07, 2017
Mare Dexter
Stars: 5
Tina and Jeanie are the greatest. I am so impressed with their professionalism and courtesy. They communicate through emails for alerts or package deliveries. Each time I have gone to the office to pick up a delivery I am greeted by my first name, with smiles and the friendliness of Tina and Jeanie have been a pleasure each time. I love our apartment and there are so many amenities plus pets are allowed. Great price for a wonderful home.
Dec 07, 2017
Dan Cowhick
Stars: 5
Dec 06, 2017
Kevin Gunter
Stars: 5
I have lived in a Phase 2 apartment on the third floor and have nothing but great experiences, Tina is very easy to get along with and willing to work with tenants as best she can. Emails are sent out regularly concerning any issues or updates to policy change. Problems I have had with the apartment (very few) we're addressed promptly and taken care of quickly. This is the cleanest, cheapest place to rent an apartment in Cheyenne. I would recommend this complex to anyone looking for a place to live in Cheyenne!
Dec 06, 2017
Gracie Flowers
Stars: 5
The staff is incredibly professional, welcoming and attentive. Great units, grounds stay clean, LOVE the amenities. Tina and Jeanie are amazing.
Dec 06, 2017
Tiffany Gay
Stars: 5
They are military friendly and the nicest apartment complexes in Cheyenne. Everyone is so friendly my experiences have been nothing but the best and I've lived there for 2 years. No complaints!
Oct 24, 2017
S Inscore
Stars: 5
I love my apartment, it has laundry with-in the apartment and I am allowed my pet. The complex has a gym with cardio and weight equipment, 2 hot tubs and an outdoor pool. The staff are professional and helpful.
Oct 22, 2017
Shari Carlson
Stars: 5
I lived at Sundance Apts. for two years. My experience was a great one. Any problems I had within the apartment were quickly taken care of. Tina was awesome to work with.
Oct 16, 2017